A Touch of Class DJ
Many people mistakenly believe that anyone can be a disc jockey. We respectfully beg to disagree. A Touch Of Class DJ Service can provide you with a disc jockey in Chicago, IL, and we promise that this DJ will be professional, reliable, and experienced. He or she will sit down and talk to you about what kind of songs you want played at your next big event and will also explain to you how he or she goes about filling in the gaps with songs of their own. When you combine those two things, you will have one heck of a party!
Our DJ services are second to none and, when you book with A Touch Of Class DJ Service, you will receive live music entertainment for you and your guests. Whether you need a wedding DJ for your big day or mobile DJ entertainment for a large outdoor event, we can hook you up with a DJ that will cater to your needs. All of our disc jockeys specialize in getting the party started and, once A Touch Of Class DJ Service gets going, we know that your guests will not be able to stay away from the dance floor.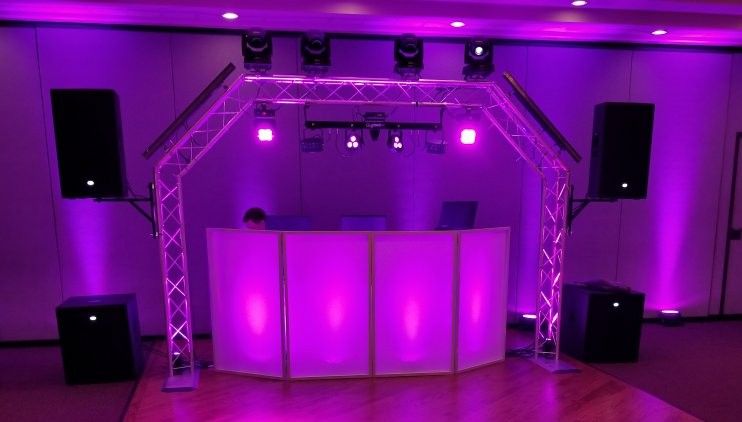 Book With Us Today
Don't just hire any DJ to play at your next event. Instead, give A Touch Of Class DJ Service a chance to show you what we've got. We have provided the music at many parties in the past, and we believe that we would be the best DJ service for you.
Discover what so many other people in the Chicago area have found by booking a disc jockey from A Touch Of Class DJ Service.

Additional Services
- Full Up Room Up Lighting
- Dance Floor Lighting
- Intelligent Lighting
- Custom Monograms
- Digital Video Wall
Sign Up to Our Newsletter